NameSwitch, the journey so far...
Founder Cécile Mazuet shares the inspiration behind the unique service
Like most lightbulb moments, the concept for NameSwitch came from real-life experience.
I was a newly-divorced, single mum of two young boys, trying to juggle a full-time job. The chore of changing my name with every organisation that needed notifying was time-consuming and daunting.
It took over a year for me to finally get my name changed everywhere – a year of sighing each time something arrived through the post addressed to a name I no longer associated with. And I knew there had to be an easier and quicker way for anyone else facing the same task.
My research revealed name-changing companies in America, Canada and Australia that made it easier to complete the complicated process, but nothing was available in the UK. I was sure from experience, and instinct, that there was a need for something similar here and, with encouragement from family and dear friends, I took the leap to establish NameSwitch in 2015.
I was still working a full-time corporate job at the time, and every ounce of my energy and savings was devoted to getting NameSwitch off the ground. Our first customer landed on 12th May 2017…and I haven't looked back since.
That's not to say that we haven't had our fair share of challenges. Reaching the point where we have helped thousands and thousands of happy customers change their name and becoming recognised as the UK's name-changing experts - with both industry and customer-awarded accolades – has been an incredible journey, but not always an easy one.
First of its Kind
Being the first business of its kind in a niche market has been both a privilege and a burden. The challenge of communicating our 'what', 'where', 'why' and 'how' to an audience who had never encountered a model like ours before has been immense. But as awareness of our service has increased, so too have the numbers of people we've been able to help.
Thankfully, the response from the Wedding Industry has always been overwhelmingly receptive and supportive and their willingness to share our innovative concept with their own customers has been invaluable.
We're really proud of the partnerships we've developed over the years with some of the leading wedding platforms including Hitched, Guides for Brides &nbsp and to be supported by the fabulous community at Bridelux&nbsp
And we're continuing to grow! We switched the names of over 2000 customers in the first three years of trading, and five years on, we're now helping tens of thousands annually. Some of our customers are in the same situation I found myself in when I realised the necessity of the business – wanting to take charge of their name after a divorce or separation. Others have used our service after gender-reassignment, or when changing their name by deed poll. But the primary market for NameSwitch has always been newlyweds and we love helping couples start their new chapter without the drudgery of overwhelming admin.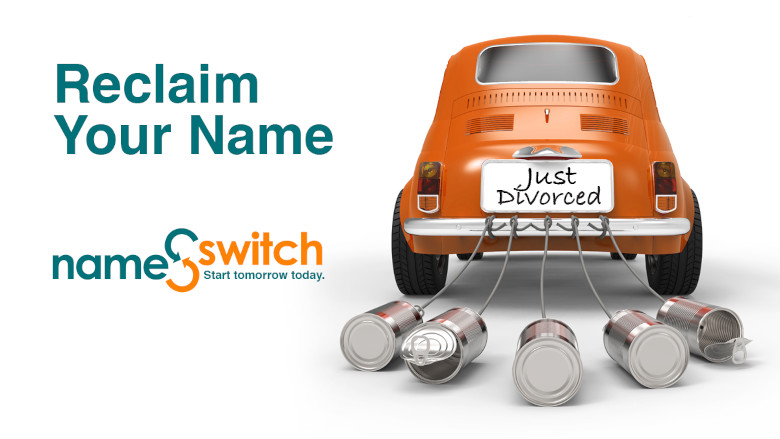 At our Core
NameSwitch was established because the process of changing my own name felt like an endless drag, so ensuring our customers have an enjoyable, smooth and speedy experience is one of our core principles. We're really proud of how much our customers value the personal service from our dedicated and detail fanatic team who are passionate about upholding our 4.9/5 Feefo score.
Customers know they can trust us to faithfully uphold to our privacy, GDPR and security policies and trust that their data is not only secure but also will never, ever be sold. We're continually investing in the service that we offer and the experience we give our customers. We regularly add more companies, categories and greater functionality to our website and we expanded our offering to include a Deed Poll Service in 2020 thanks to customer demand – one in four couples require a deed poll and we're now able to make things easier by providing everything they need, in one place.
2022 has kicked off nicely, with weddings firmly back ON and NameSwitch's a plenty, we were thrilled to receive the Feefo Official GOLD Trusted Service Award 2022 for Customer Excellence. It's been lovely to achieve industry recognition too – we were Hitched Award Winners in 2020 and 2022. And we've been featured in national publications like The Telegraph, the The Daily Mail and The i.
Doing Things Our Way
One of the things I love most about running NameSwitch is the freedom to do things our way – from being surrounded by a hand-picked team of bright, dedicated, customer centric champions, to being able to implement lifestyle friendly working hours and practices. Team meetings take place on dog walks, not in the office. Catharine, Sharon and Duke are simply a delight to have on board, as well as our extended technical team and the specialist freelancers we handpick to work with. It's been incredible to build a business where we're able to support each other's strengths.
Close to my heart is being able to support causes I strongly believe in. At the start of this year we formally became a proud supporter of Vow for Girls &nbsp – an incredible charitable movement working to end the international child marriage crisis. Every time we help one of our customers change their name after marriage, we make a donation to help support other girls to take ownership of their future.
The path from idea to industry expert has been an incredible one, with many steep learning curves and unexpected twists and turns along the way. But with weddings expected to hit record breaking numbers over the next few years as post-pandemic couples decide it's time to tie the knot, the number of customers we can help looks set to continue growing.
We're hoping to expand our industry partnerships, grow the team and even launch in some new markets. But our guiding aim will always remain the same – to make changing your name a smooth and stress-free process.
Five years since our first ever sale…..I'm excited to see what the next five hold!
Cécile x