Your Wedding, Your Way
Creating the perfect blend to celebrate your unique union
With the Pandemic derailing wedding plans since 2020, the next few years look set to be a busy time for couples celebrating their union. But couples themselves are evolving – from individuals who feel shoehorned into traditions or cultural expectations they don't feel comfortable with, to those who feel more confident creating their own idea of how a wedding should be, encompassing a far wider range of preferences, traditions, and cultures.
Perhaps you're one of them? Maybe you feel that the 'traditional' wedding doesn't quite capture the details that have meaning to you and your partner? That you'd rather create something that honours your own heritage and culture, combined with that of your beloved?
You're certainly not alone. When NameSwitch was invited to speak on diversity at a recent industry event, Bridelux Symposium, the overwhelming consensus of wedding professionals was that they, too, are seeing a change in how weddings are becoming more individually unique; created to celebrate the heritage (often blended) and preferences of each couple.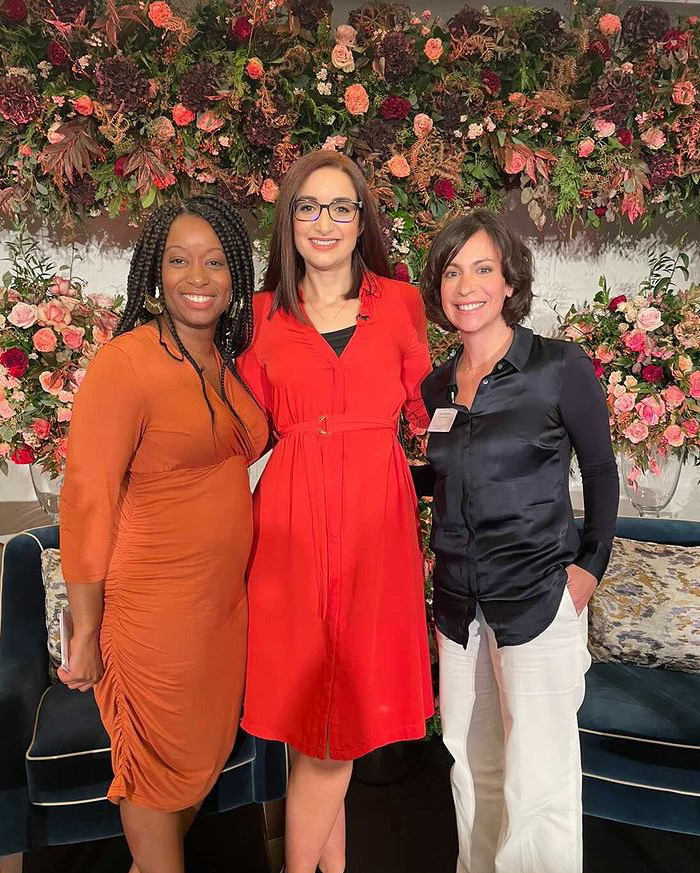 Bridelux Symposium from Left to Right: LaToya Patel, SW Events & Asian Wedding Club; Nina Beer, Occasion Queens; Cécile Mazuet, NameSwitch
(Image Rights Courtesy of John Nassari)
It's something we're seeing in our own business too – there's been a defined rise in double barrel, blended names, maiden name to middle, men taking women's names and every possible option in between.
All sorts of combinations are open to the modern couple, and it should no longer be assumed that the nuptials of 2021 and beyond will automatically follow convention. And you, as an individual and as a couple, shouldn't feel constrained or pressured to follow the traditions of the weddings that have gone before.
It could be that the delay of weddings over the course of the Pandemic has given people more time to think deeply about what a wedding celebration means to them; what they want to include; what they want to take out and how their ideas might not necessarily fit the cookie-cutter mould.
It could be that couples with differing heritages, cultures or sexual orientation might be feeling emboldened to create a wedding that honours both partners.
Or it could simply be that more multi-faith, mixed-culture weddings are taking place.
According to Nina Beer from Occasion Queens, multi-faith marriages in the US have risen from 3% to almost 20% in the last 50 years. "Similar statistics for the UK don't even exist yet, which says a lot. ONS data has historically only captured part of the picture. I think it's taken us a long time to appreciate the full extent of how rich and culturally diverse celebrations have become," she says.
Nina cites examples of a white Christian couple who wanted Sri Lankan cuisine at their reception, or the Orthodox Jewish Wedding with a full Mexican theme.
During our talk, we asked for a show of hands to get a feel for how prevalent multi-cultural weddings are here in the UK – At least two thirds had assisted in at least one wedding that celebrated the fusion of different cultures and backgrounds.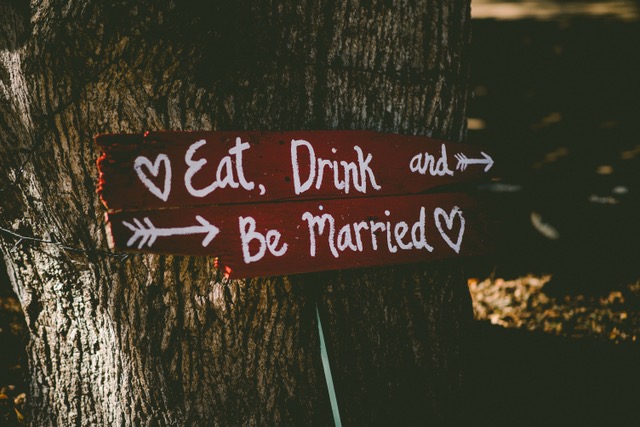 (Image Rights Courtesy of Ben Rosett)
When it comes to changing your name after the wedding, there are a myriad of options and choices to be made there too. Some of our customers chose to follow tradition within some Asian cultures whereby the father's name and husband's name are swapped as middle names. Or a more western twist across some multi-cultural backgrounds are couples who are taking the option to double-barrel.
We help couples who want to blend their surnames into something entirely new, or who want to keep their maiden name as a middle name to honour their connection to their own heritage. The diversity of name changing is vast and we love being able to support those personal choices.
For couples approaching their own wedding, or even planning for the future, the thing to remember is that a wedding is a celebration of two individuals – your history, heritage, culture, faith, preferences and your story. And working with wedding professionals who truly understand these nuances enables you to create a day that is uniquely yours.
Never be afraid to ask the people you work with to plan your wedding – your caterers, venue hosts, designers, tailors…to accommodate your own cultural preferences. They may not have direct experience themselves, but the good ones are open to learning.
Work with professionals who are open enough to ask questions instead of making assumptions and those that use inclusive language. And if they're not prepared to deviate from the traditional route, or if they handle your requests insensitively, don't be too polite to move on and find professionals who will.
The wedding industry is changing and quality professionals who welcome and celebrate the diversity of evolving weddings are out there. The 'one size fits all' wedding no longer fits all.
It's time to create the wedding that's as unique as you.